Edmondson Park
Landcom is partnering with the private sector to create a brand new suburb at Edmondson Park.
Edmondson Park is located in south west Sydney on land previously used by the Department of Defence to train the Australian army. Covering 425 hectares, the project extends across the two adjoining suburbs of Edmondson Park in the north and Bardia in the south.
Having completed masterplanning in 2011, and built and sold the first residential lots in 2012, Landcom sold development parcels to the private sector to boost development activity and housing supply. Frasers Property Australia is now undertaking works to construct Ed.Square, the new town centre south of the train station, and Dahua Group is developing residential land in Bardia.
This year we settled the sale of the second residential stage within the town centre south in another significant transaction with Frasers Property Australia. Frasers Property Australia will now complete the development of the Town Centre South with around 1,884 dwellings including apartments and terraces.
Whilst Frasers Property Australia and Dahua deliver our well laid plans, we have been consulting with stakeholders to inform our proposed amendments to the Town Centre North area of the concept plan. These proposed amendments will provide for more diverse housing types and sizes to supply housing which is more affordable. We propose to increase building heights adjacent to the station and prohibit apartment buildings further from the station, provide better walkability and cycle access and more direct access to inspiring public spaces and community facilities.
Once finalised, Landcom plans to bring forward our investment in infrastructure and public space towards releasing development parcels to developers from 2022.
In the meantime, Landcom is facilitating the early delivery of Buchan Avenue which is a key access route through the Town Centre North for existing residents. Buchan Avenue will provide connections to the station for pedestrians, cyclists and vehicles.
The history of the area is important and Bardia Barracks and Mont Saint Quentin Oval make up the state heritage listed Ingleburn Military Heritage Precinct. We continue to work with stakeholders to understand and support the Aboriginal heritage and military history in the proposed redevelopment of the area, and we continue to plan for the adaptive reuse of the heritage listed Bardia Barracks.
This year the upgrade of the heritage listed Mont Saint Quentin Oval was approved. Next year we will deliver new public spaces and community facilities including an AFL field, amenities building, barbeque facilities, picnic shelters,restored heritage items and an inclusive playground. Landcom delivers inspirational public spaces for the whole community.
Once complete Edmondson Park will include:
A Town Centre of up to 45,000m2 retail and commercial space;
Around 4,500 new homes with a mix of diverse housing types;
Upgrades to childcare facilities;
A 150 hectare regional park; and
A 50 hectare network of smaller community parks, playgrounds, playing fields and reserves.
Edmondson Park demonstrates our unique role and capabilities in unlocking opportunity for delivery through the private sector. We are respecting heritage and history and leveraging government investment in public infrastructure to drive housing supply for more affordable and sustainable communities.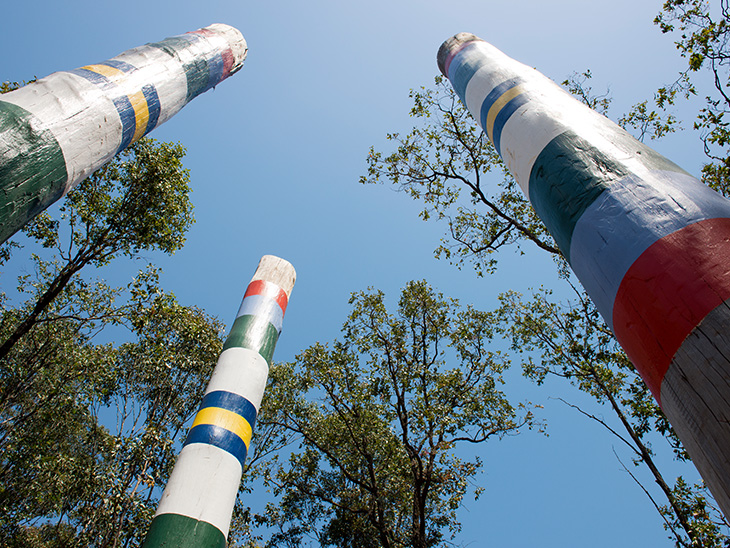 Other Case Studies