Sydney Metro Northwest Places Program
Landcom and Sydney Metro are working together on the longterm planning and development of government owned land surrounding the eight new Sydney Metro Northwest stations from Tallawong in Rouse Hill through to Epping.
This cross-government collaboration will see Landcom deliver diverse housing, retail and commercial spaces, public spaces and community facilities in welldesigned inspiring places close to state-of-the-art transport. The Program will help deliver housing and employment growth, creating new and diverse opportunities to support changing communities, and leveraging the government's investment in infrastructure.
Landcom, as master developer of Sydney Metro owned land, is working closely with state and local government agencies, the Department of Planning, Industry and Environment, businesses and communities to finalise concept proposals for sites within the Program. Our approach is to deliver with experienced development partners who share our vision for optimising the benefits of the new world class Metro and creating more affordable and sustainable places for current and future communities.
Following the opening of the Metro in May 2019, we announced the divestment of the first development sites at Tallawong and Hills Showground. With construction anticipated to commence in 2021, these first two developments are expected to jointly deliver up to 1,500 dwellings and up to 20,000m2 of retail, commercial or community space to support growing communities and driving jobs and economic activity.
Development of concept masterplans for the Kellyville, Bella Vista and Epping precincts is also underway, with ongoing consultation planned for 2019-20 to ensure we achieve outcomes that will meet the needs of future communities. We are committed to excellent design and collaborate with the Government Architect NSW, local councils, Sydney Metro and future developers to leverage their expertise. We are investigating opportunities for different home types, from high rise to low rise medium density, as well as townhouses and small lot housing.
Norwest is the first major commercial release in the Program. At the heart of the established Norwest Business Park and next to Norwest Station, the project will provide potential spaces for A-grade corporate offices, commercial strata units, shortterm accommodation, co-working facilities, inspiring public spaces and entertainment destinations for the community to enjoy. The Norwest site will reinvigorate the existing business park with a new night time economy that has long been sought in the Hills District. Concept plans for this site will be on public exhibition in late 2019.
Placemaking and early activation
Embedding placemaking into this Program is integral to its success. We understand the benefits of placemaking and place activation and we have a dedicated placemaking team for this Program.
Placemaking is a people centered approach to the planning, design and management of public spaces. It builds on a local community's assets, inspiration, and potential and reflects community and cultural values. And it creates lively neighbourhoods and inviting public spaces where people want to live, work, shop and play.
Activation supports placemaking. We are creating the spaces, activities and opportunities to interact in a place and to create a sense of place. By listening to local stakeholders and working with the community our placemaking activities and opportunities will evolve as these places develop over time.
We are creating places that are safe, vibrant and welcoming. We are doing this progressively by creating spaces like the new Tallawong pocket park that can become a focus for daily use and reflect the local personality. We have a partnership with the Museum of Sydney's C3West program which will see interactive community events at Tallawong (The Plant Library) and Bella Vista (Hasta La Bella Vista Baby!) later in 2019.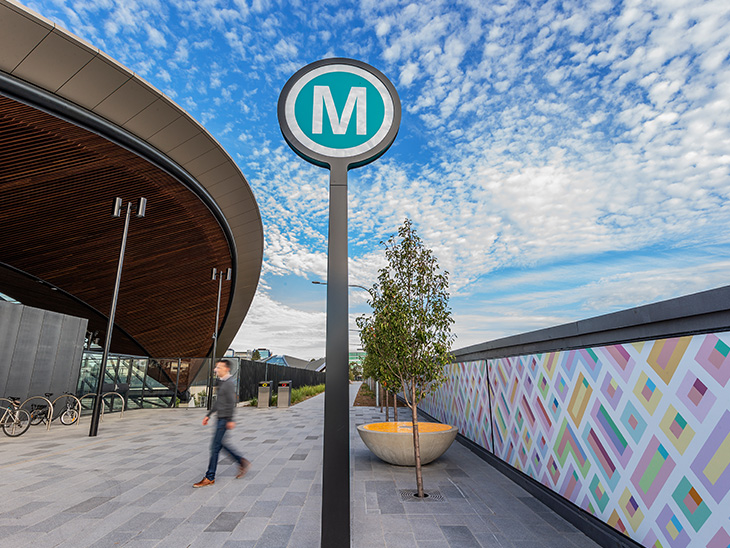 Other Case Studies